Composite decking installers
All of our composite decking installation projects are managed by talented and dedicated installers. When it comes to installing composite decking, the installation process is more complex than usual as composite is an advanced product, and the cost of the raw materials are even greater, so we make sure that all of our fitters and installers have the experience needed to execute the installation to perfection.

We also understand that when installing a new deck, certain factors regarding the make-up on the composite decking mean that specific practices need to be followed that do not always apply to timber deck installation to ensure the perfect finish is achieved. 
Composite decking is made from a blend of recycled hardwood and polymer (plastic composite) and is available in a range of prefabricated colours. It is easily laid, highly durable, completely splinter-free, weather-resistant, and is so low maintenance that it requires no further treatment other than cleaning with soapy water.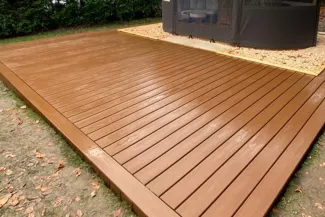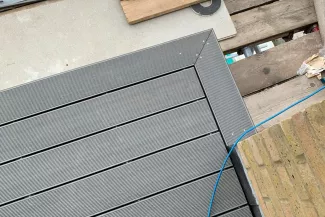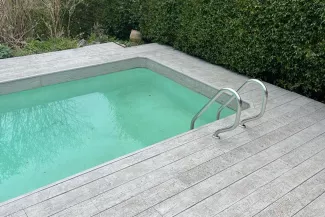 Timber Decking
Hardwoods are widely considered to be one of the most attractive decking. Although initially a more expensive option they are highly durable, strong and naturally resilient to insect damage, mould and rot, making them a long term economical choice. We can supply a range of ecologically sourced hardwoods from FSC certified suppliers.
We supply and fit a range of hardwood decking options including IPA, Balau and Iroko decking. With the choice mainly dependent on the look and feel. Below are a few of the many options we supply and fit on countless projects.
Ipe decking, also known as the Rolls Royce of hardwood decking is often used for high-end commercial or domestic projects where the customer is looking for a luxury finish. The choice of many architecture firms across the UK, IPE decking is durable and built to last.
Yellow Balau decking is a Malaysian hardwood that is fine and smooth textured. Extremely durable, resilient and has a natural resistance to fungi and decay. It is a very low maintenance option and can be easily maintained with minimal effort.
Softwoods, such as pine, are less expensive than composites and hardwoods, but less durable. Because they are easier to work with they take less time to lay and so fitting costs are lower in addition to the cost savings made on materials. Good quality softwood is often chosen for its bright colour and the fresh feel that it provides, it comes pre-treated for external use and can be oiled or stained to you colour choice, adding an additional layer of protection. 
TrexPro® accreditated installers
Brooks & Co Developments is an official Trex Pro installer! This means that we have completed the installation and product training on all Trex products and successfully meet the requirements to obtain the TrexPro® accreditation.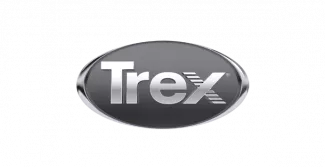 Millboard Decking Experts
Millboard is crafted using sustainable composite, designed specifically for the outdoor elements. The protective textured top surface creates a resilient, virtually maintenance-free layer, designed to resist algae and prevent slipping, even in wet conditions.
Beneath this durable top layer lies a wood-free polymer resin core, reinforced with fibre for extra strength and durability. Millboard is solid rather than hollow, which means that it won't expand or contract, warp or rot.  During the initial design process, we will supply you with a full range of Millboard decking samples and thoroughly explain each with all of the Pros and Cons that may affect your property.
Offering a full design and build process to ensure we build your dream deck.  Ensuring exceptional workmanship down to the very last detail and providing an attentive service at all times sets us apart from the local competition. 

Book an appointment
Reach out to discuss your new decking project project today and a member of the team will get back to you to run through the next steps.